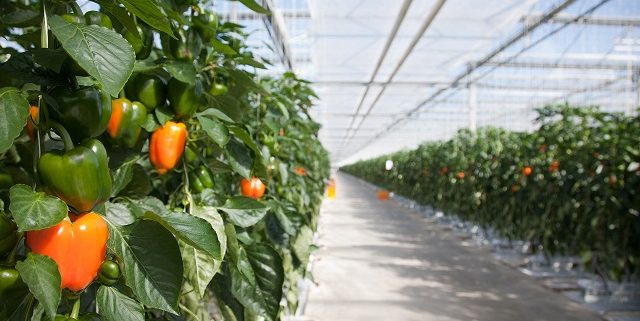 For the last 10,000 years, humans have been producing their own food through the use of agriculture. Farming methods and approaches have evolved along the way, and now, 21st-century technology has enhanced food production and cultivation more than ever before.
What is controlled environment agriculture and how does it work? Referred to simply as CEA, controlled environment agriculture produces crops in a controlled environment to provide protection and maintain optimal growing conditions.
By using automation to control various aspects of the crops' environment, such as light, temperature, humidity, nutrients, and more, producers can take advantage of sustainable practices, save money, increase yields, and eliminate threats from pests and diseases.
Examples of Controlled Environment Agriculture
There are various ways to control or adapt the environment in which you grow your crops. Below are the most common examples of controlled environment agriculture:
Greenhouses
A greenhouse is likely what comes to mind when you hear the phrase "controlled environment agriculture."
Most greenhouses are glass structures, but some are made from polycarbonate or other materials. These structures allow plants to be grown safely inside while still allowing sunlight into the space.
Many producers utilize greenhouses during colder months to continue the growing process for a longer period of time. Still, you have to be careful during the summer months, as the greenhouse can trap more heat and humidity than needed, even with proper ventilation.
Indoor Farming
It may sound similar to a greenhouse, but indoor farming — also referred to as indoor growing — doesn't use natural sunlight. Instead, these indoor spaces use artificial light, usually LED, to control the intensity and frequency of lighting the crops receive.
Virtually any indoor space can be transformed into an indoor farm, from a single room to an entire warehouse.
Vertical Farming
If you don't have a full-sized factory space available, another option for controlled environment farming is to go vertical.
Vertical farming works well in areas with limited square footage where you can still utilize the space available beyond the floor.
Placing crops in ladder-like towers or horizontally across walls in offices, classrooms, or shipping containers allows growers to produce decent yields while making the best use of the space they have available.
Protected Cropping
A final example of controlled environment agriculture is known as protected cropping. Unlike the other examples mentioned above, this method occurs outdoors.
Rather than having traditional fields exposed to all of the elements, they are protected by canopies, tunnel houses, or hoop houses. Whichever form of protection is used, it helps to protect against overwatering from the rain and prevents wind, hail, and frost damage. One aspect of the environment it can't address? Pest control.
Types of Controlled Environment Agriculture
Within each setting from above, various types of controlled environment agriculture methods can be applied to manage crops further. In addition to capitalizing on automation through data analysis tools, synchronization, and access control, the different forms of controlled irrigation below can contribute to CEA and make it even more effective.
Hydroponics
Hydroponics is a fast-growing market in the agriculture world, as it can reduce water waste by 70% to 90% when compared to traditional farming methods.
With hydroponics, crops are not grown in soil but instead in any number of other materials, such as gravel, sand, and coconut fiber, while precisely delivering water, nutrients, and oxygen to the plants.
This method works well for strawberries, tomatoes, peppers, leafy greens, and medicinal cannabis.
There are different forms of hydroponics, including:
Ebb and flow
Drip system
Nutrient film technique (NFT)
Deep water culture
Wick
You can combine any of the above methods with other approaches to CEA to see even higher crop yields.
Aeroponics
Like hydroponics, aeroponics doesn't use traditional soil for growing plants. However, aeroponics differs from hydroponics in that it doesn't substitute the soil for another material— it simply suspends the plants' roots in the air and sprays them with a water/nutrient solution.
Aeroponics also reduces water waste by up to 90%. It is most commonly used in greenhouses where natural sunlight can provide the plants with their daily dose of UV rays while still protecting the delicate roots from outside elements.
Aquaponics
Designed with symbiosis in mind, aquaponics combines raising fish — known as aquaculture — with hydroponics. The waste left in the water by the fish includes nutrients like ammonium, urea, and other bacteria that the crops can benefit from, while the unused water that drains off the plants can be recycled back to the fish.
In essence, aquaponics creates a thriving ecosystem without the need for fertilizers. Aquaponics works best with fast-growing fish such as perch, tilapia, and trout.
Advantages of Controlled Environment Agriculture
There are numerous advantages of controlled environment agriculture, depending on the setups and methods you use. With the right design in mind, CEA allows farmers to grow their crops virtually anywhere and at any time. Growers no longer have to be restricted to farming in certain seasons in specific places or with a particular soil type.
CEA also permits farmers to create the perfect growing conditions for their chosen crops, whether these are microgreens, cannabis, mushrooms, or flowers.
By utilizing less water, pesticides, and fertilizers, CEA generates higher yields at lower costs for producers. Plus, the quality of those yields is more reliable and consistent.
Finally, CEA can eliminate the concern of crops being damaged by diseases, pests, and the weather, since the controlled environment essentially eliminates these threats.
Disadvantages of Controlled Environment Agriculture
With all of the benefits, there are still a few minor disadvantages of controlled environment agriculture. However, they pale in comparison to what CEA does for producers over the long run.
One potential downside to CEA is its upfront cost. It takes some investment to get the right environment, but once it's in place, the high yields and lack of unknown variables make higher, more reliable revenues from one season to the next.
The other challenging aspect of CEA is convincing farmers to make a change from their traditional methods.
Humans have been relying on conventional farming for thousands of years, so making the jump into something more technologically advanced and complex can be scary.
Ready to Take Advantage of Controlled Environment Agriculture?
Thankfully, the team at DAG is ready to help producers take the plunge into the world of controlled environment agriculture. Our experience, planning, equipment knowledge, and project management teams will set your business up to Grow with Certainty. We help you create the ideal environment for your agriculture facility and have you producing higher, more reliable yields 33% faster than conventional methods. Get in touch with us today for more information.
https://www.dagfacilities.com/wp-content/uploads/2021/10/GettyImages2.jpg
427
640
Todd
https://www.dagfacilities.com/wp-content/uploads/2021/08/Final-DAG-logo-1-03.png
Todd
2021-10-20 17:17:36
2021-11-06 16:37:02
What Is Controlled Environment Agriculture?